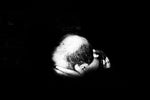 A Traumatic Experience When One Is Balding or Suffering From Hair Loss

Neeta's Herbal offers a safe and natural solution to combat hair problems. A pioneer in ayurvedic hair treatment, Neeta Gosalia has been practicing herbal treatment for the past 23 years, and has established many outlets worldwide. While lustrous, healthy hair is a source of pride for men and women alike, many are forced to battle an array of hair problems. Neeta introduced her corrective formulas after years of research for products that act to eradicate hair loss. Commonly encountered hair dilemmas among clients are; hair loss, premature graying, hereditary baldness, male pattern baldness alopecia areata also known as patchy baldness and dandruff.
There are a multitude of reasons as to why a person may start losing their hair. Research has shown that stress is a vital factor in determining hair condition. A poor hair care regime, climate changes, lifestyle and diet also contribute to the loss of hair growth. It is very important to ascertain what kind of hair you have and then look after it in a manner that is specific to you as an individual. "Dry hair for example, would need plenty of nourishment specifically from the roots", explains Neeta. Oily hair on the other hand requires a completely different therapy.
Hair loss falls into two categories, one where it is distributed over the whole scalp and the other where hair loss localized to certain areas of the scalp. In some cases of alopecia the condition is caused by infection of bacteria or other pathogens whilst others may be attributed to severe systemic disease. Neeta has seen clients walking in with utter hopelessness and pessimism as a result of their ongoing struggle, however undergoing the herbal treatment program has certainly changed a few lives to say the least.
Other problems associated with the hair and scalp include alopecia areata, dandruff, rashes, itchiness, pimple-like protrusions (sometimes filled with pus), dry and brittle hair, premature graying, patchy baldness and male-pattern baldness. In addition, dry, brittle hair with split ends can be due to frequent perming, straightening and excessive use of the hair dryer.
Pay attention to the hair root because it is the life source of the hair; it is where the essential characteristics of each individual's hair are determined as a result of the biological processes involved in hair formation.
The root is responsible for all the natural qualities, such as colour, texture, length, thickness and shine which the hair possesses. These provide the starting point for hair-care products, which are designed to bring out the best in their natural qualities. Therefore, root nourishment is essential for healthy hair and that means strong, shiny hair.
"It's difficult to change your eating habits, but you must do it. Instead of taking carbonated drinks with almost every meal, why not take fruit juice, soya milk or barley drink, which is not only nutritious but helps to reduce heat in the body."
She adds: "You may even need a blood test done if you have an illness. Hair-stylists who are inexperienced with the physiology of hair-health may recommend you have a perm to temporarily give the effect of volumizing your hair."
"However once this effect wears off you are left with visible hairless gaps between the curls. In addition, the highly concentrated chemically-active lotion that is used to facilitate perming is severely detrimental to hair follicles. Many of my clients have experienced baldness due to the brutal process of perming."
Wearing a scarf, hat or helmet over damp hair should be avoided because when the scalp eventually sweats, the dampness will not only give off a bad odour but also attract fungi and bacteria. This may contribute to hair loss, dandruff and other scalp conditions. Be sure to dry your hair thoroughly before covering the head. 
Washing hair three times a week is sufficient for this hot and humid climate. But it all depends on the nature of your job. Some people may need to wash their hair daily using a mild shampoo. Use a conditioner to replace moisture loss," says Neeta.
In some cases, balding appears to be common amongst male members of a family, such genetic disorders may also be treated depending on the severity of the problem and whether the pores can still be activated. A thorough consultation will provide a clear treatment path that is suitable for the existing disorder. As with premature greying, treatment should be done from the onset of the problem. If you have some grey strands, Neeta's advice is that you refrain from pulling out those hairs, as it will only cause the situation to worsen. This is because this form of forceful removal seems to cause a chain-reaction on other hair follicles causing an increase in the production of de-pigmented hair.
Protein treatment, minerals and vitamin supplements are said to lessen the problem of graying however there are more effective ways to eradicate this issue. Frequent changing of shampoos, which are mostly detergent-based, should also be avoided. It is best to know if your hair-type is dry, oily or combination of dry and oily before choosing your hair products.
Losing one's hair can be a traumatic and sensitive issue for most people as the effects are not only negative physically but can also prove to be extremely detrimental to ones self-esteem. However for many of these sufferers there is a light at the end of the tunnel as many of the hair-related disorders are easily rectified.
Apart from hair care, Neeta's Herbal also administers treatment for skin problems such as acne, black heads, white heads, scars, wrinkles, under eye dark circles, pigmentation and other skin disorders. We also provide hair wigs, hair extensions, and customized wigs.
For more information, visit Neeta's Herbal International headquarters at 101, Jalan Maarof, Bangsar Baru, 59100 Kuala Lumpur or call our hotline Bangsar 03-2282 8868, Damansara Utama  03-7728 6751, Klang 03- 3318 1412, Kajang 03- 8741 2000. Or visit our website  www.neetasherbal.com.